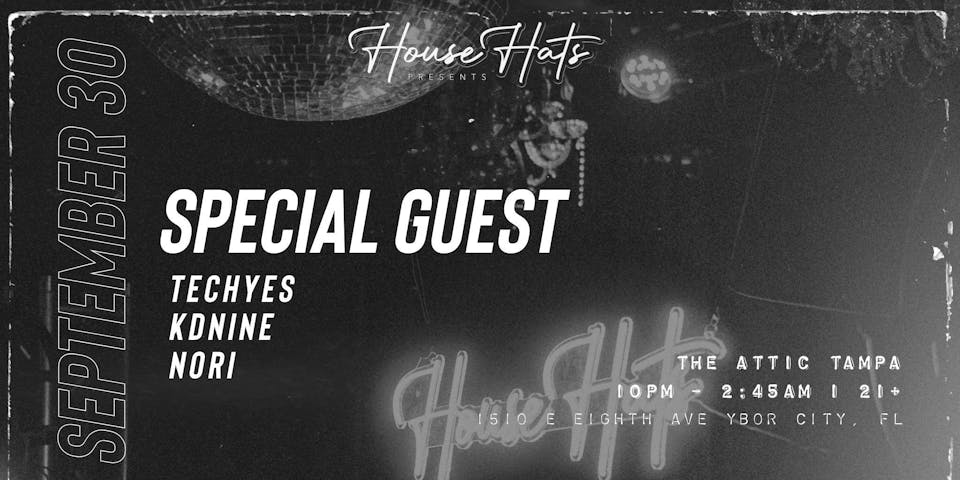 House Hats Takeover @ The Attic
$10.00 - $25.00
Sales Ended
House Hats Takeover @ The Attic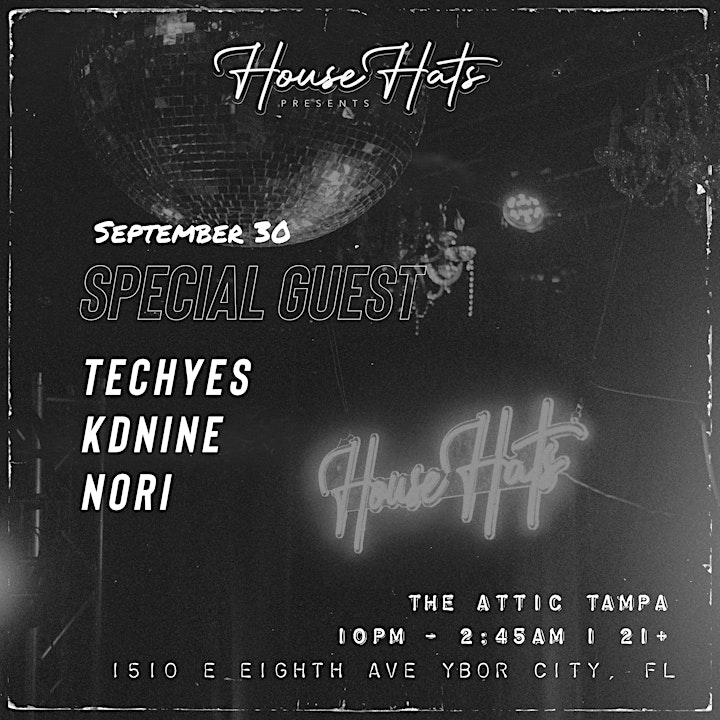 Our lineup for September 30th at The Attic Ybor features artists local to Tampa and St. Petersburg. We have Dreezz and Slickvizion along with TECHYES, nori, and KDNiNE.
SET TIMES:
10-11:15 TECHYES
11:15- 12:15 KDnine
12:15 -1:15 Nori
1:15 - 2:45 Dreez b2b Slick Vision
Dreezz: I am one of the co-founders of Tomorrow'sVibes where we do monthly pop ups on the beach with other local DJs. I play throughout the bay from PTL to 201 and Exit Bar and have recently opened up for Offaiah in July.
Slickvizion: Slick Vizion is a DJ & producer coming from St Pete, Florida. He is a big fan of abstract samples and clean low end bass lines. With the use of premium sounds and addicting grooves, one cannot help but to dance along during the experience with feelings of bliss.
nori: "nori" is a free-form project from Brandon Noriega based out of his hometown Tampa, Florida. After experiencing a wide array of the music industry as a spectator, Brandon decided he needed to bring the same love and energy to others that he had received. Finding intriguing patterns within many genres, "nori" is inspired to bring a variety of melodies and rhythm to his sets to take you on an emotional journey. Currently nori is finding himself resonating within the raw clean textures of Minimal Tech House while also the colorful playfulness of Nu-Disco.
TECHYES: Brazilian native, Tampa raised DJ and producer with a unique style bringing both dance culture and international styles of music to the decks. My passion is to move people through my sound. As I grow in this industry, I realized that the most important thing was not only to play music, but to love it and help others understand it.
KDNiNE: also known as Kevin Dacruz. I've always had an interest for house music but didn't start DJ'ing until just under a year ago. Fun fact, my first piece of DJ equipment I purchased was an XDJ that belonged to House Hats that Jensen and Manny sold me and here I am today performing for them!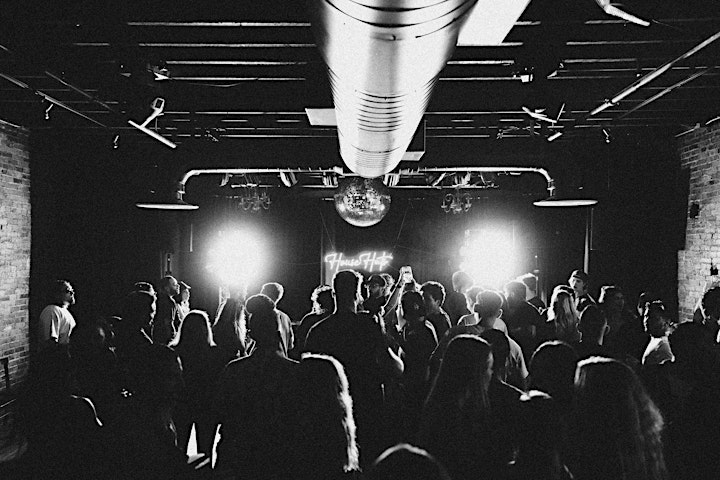 Venue Information:
The Attic at Rock Brothers Brewing
1510 E 8th Ave

Tampa, FL, 33605